Today was a
monotonous
day
LIKE SERIOUSLY?!
I mean it's bad enough the boring talk got postponed.
And then
Miss Jean
entered the class 30 minutes late.
Then LAN class was canceled simply because the computer malfunctioned.
AND I DIDN'T GET TO SEE LEE AI YAN WITH HER NEW DP SHIRT :(:(:(
However!
This morning,
EWEE
and
SELVY
dressing were interesting!
Oh ya, and
AH BANG DITCHED PE1 DURING LUNCH AGAIN
!
MESSAGE TO JOEY BANG!
THOU SHALL NOT SPEAK TO ME!
ah just kidding, actually I don't mind because I know you are a busy BOY -.-"
When
EWEE
entered the class, everyone was staring at him.
WHY?
the carpenter pants :)
Then everyone was like...
'
SELVY
! THIS SHIRT AGAIN?!'
Then the camwhoring session began.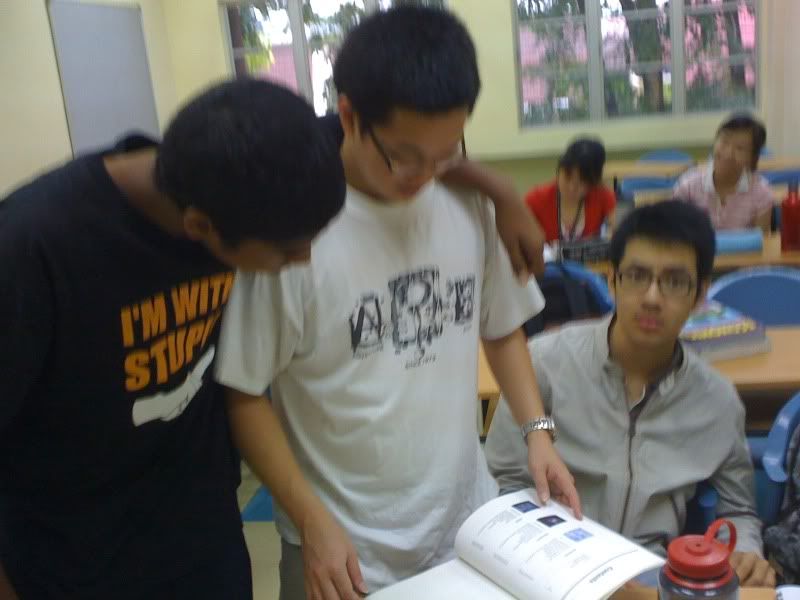 Chua didn't notice.
Wei Wen was saying 'No!'
EWEE
! Don't merajuk ok? I'm not teasing your pants.
I just love the way you looked today xD
I even took a picture of my jean + your jean.
LOOK!
:D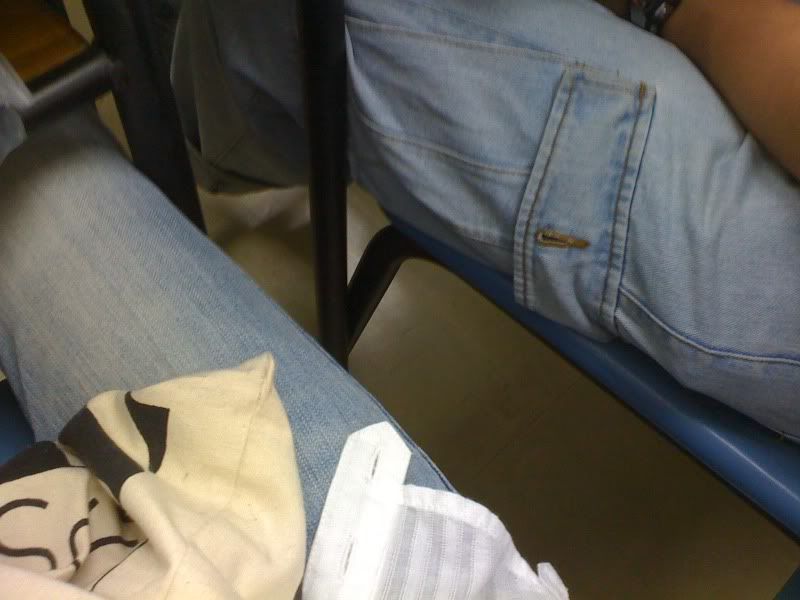 NOT ONCE BUT
TWICE
!
Because
I realized our jeans are of the same colour!
Homework time, ciao people.