Today was supposed to have our reunion of Chinese Society(i think?) in The Garden Restaurant, One Utama.
However, the venue was changed to TGIF :)
I wasn't the last one to arrive but I was kinda late.
I was observing people french-kissing in Fish & Co.
Ok then when I arrived, I saw all my fellow du-ians!!
MISSED THEM SO MUCH!
Now is time for the pictures of the
FOOD
to talk :D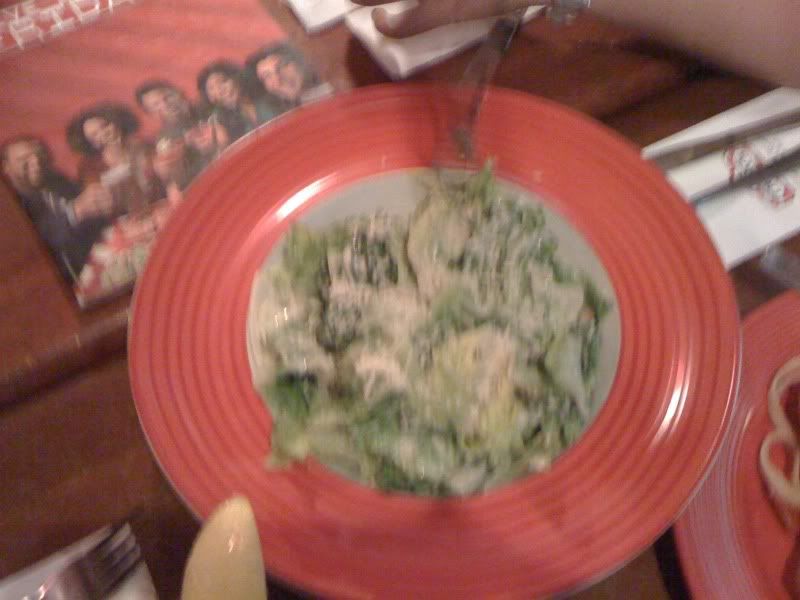 Caesar Salad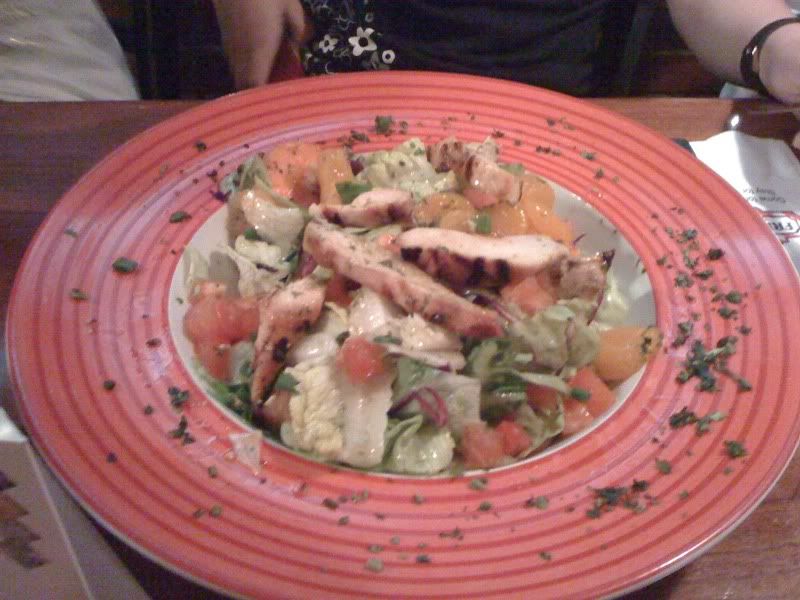 Chicken Salad
Buffalo Wings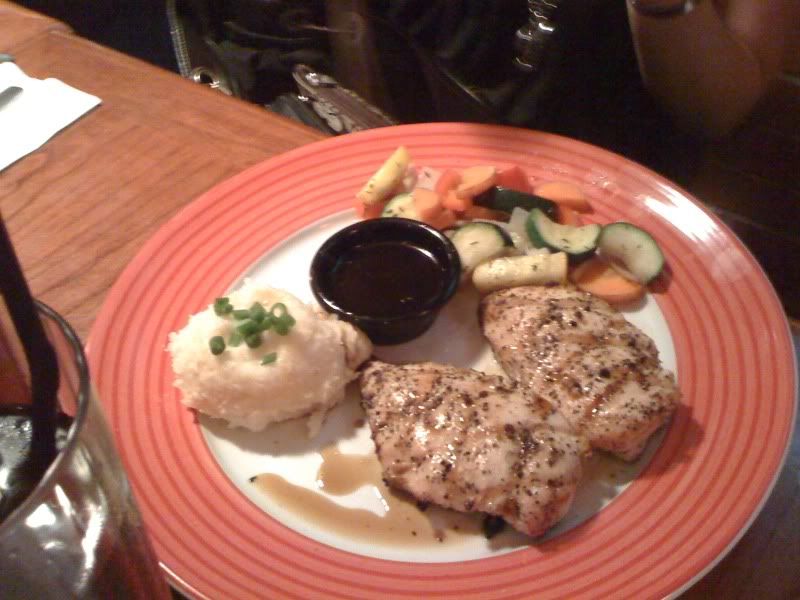 J.D Chicken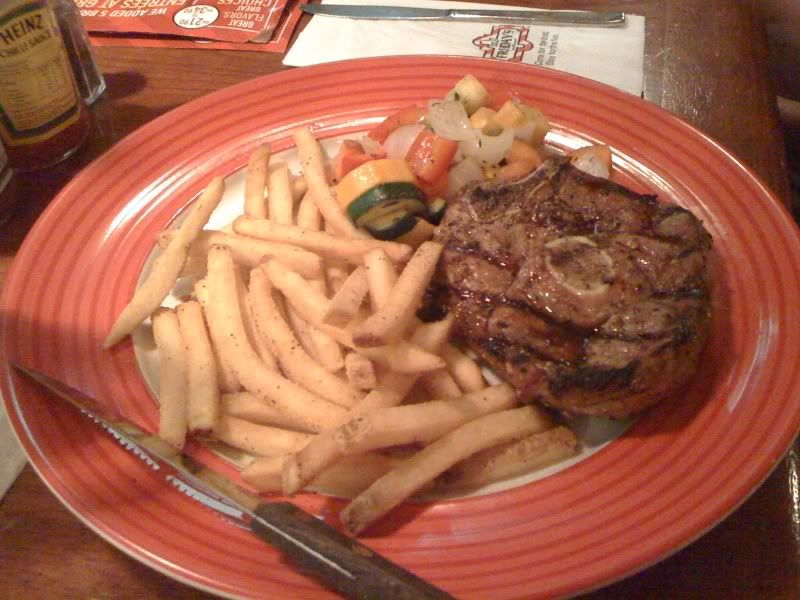 Grilled Lamb
Fish & Chips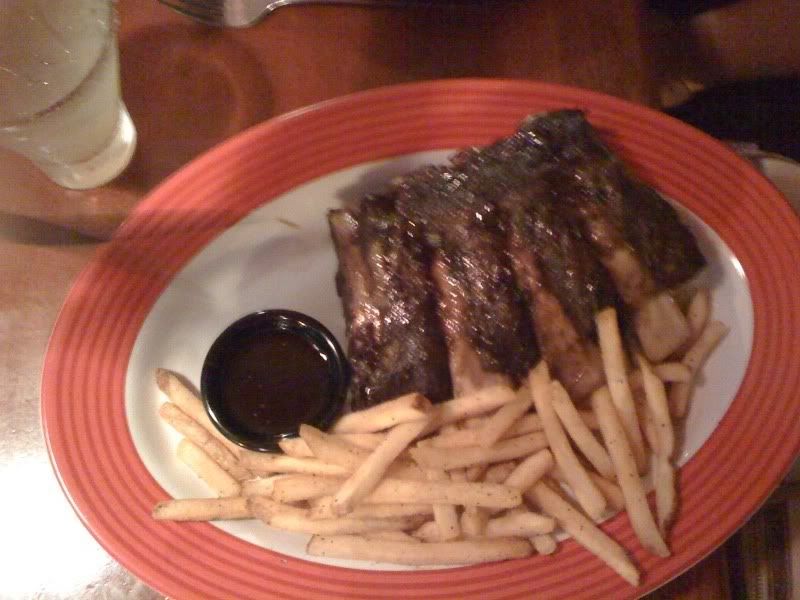 Steak
Bacon Burger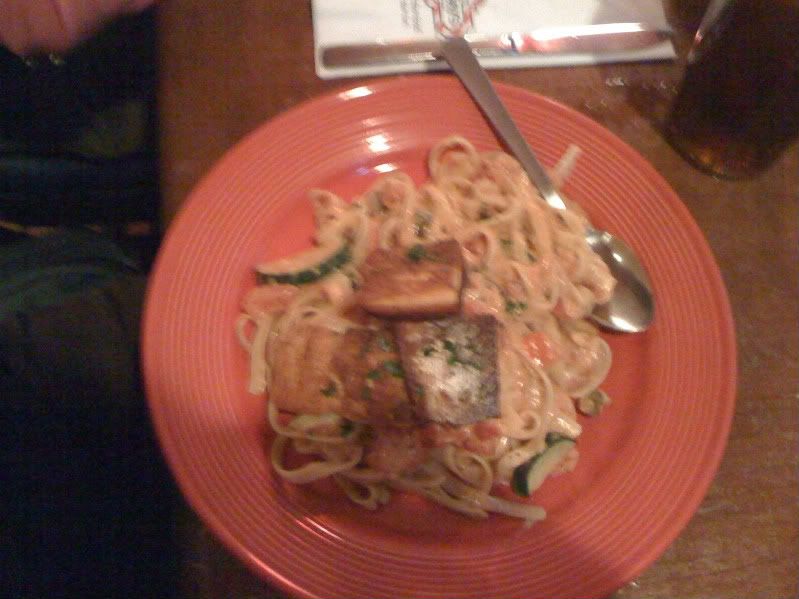 Pasta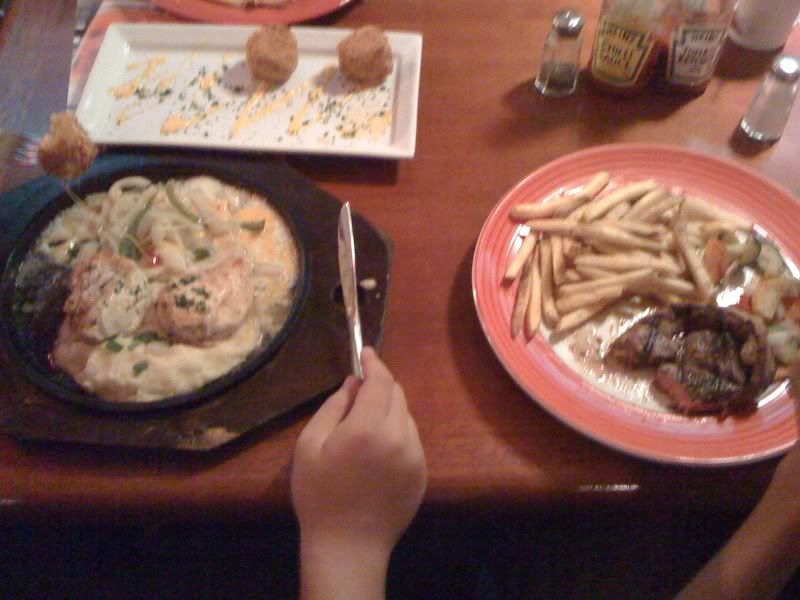 Baked Chicken, Grilled Lamb, Fried Mac & Cheese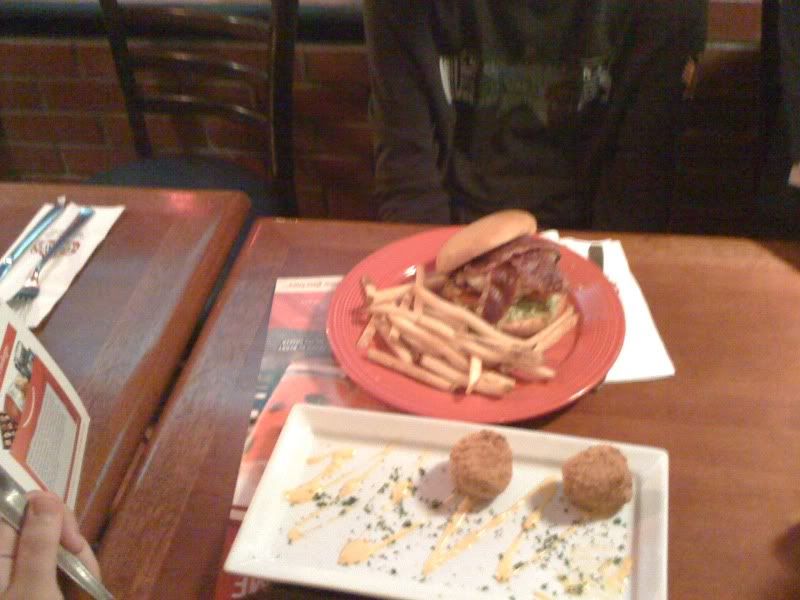 Burger & Fried Mac and Cheese
Margarita
Missing food and drinks pictures :
Clam Chowder, Mushroom Soup, Other Burgers, Shakes, Hot Chocolates and Juices
Yummeh?
Oh WAIT!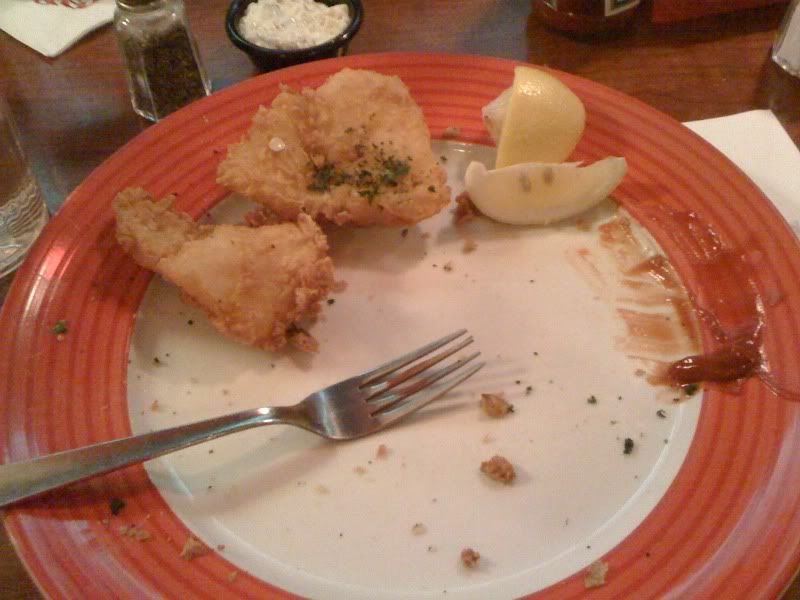 I'm planning to fed-ex this to people of Africa.
Time for CANDID :D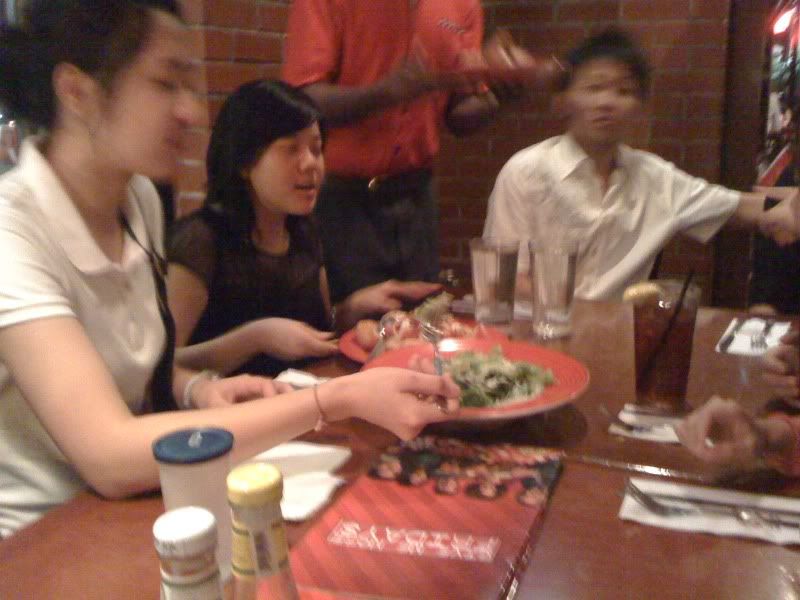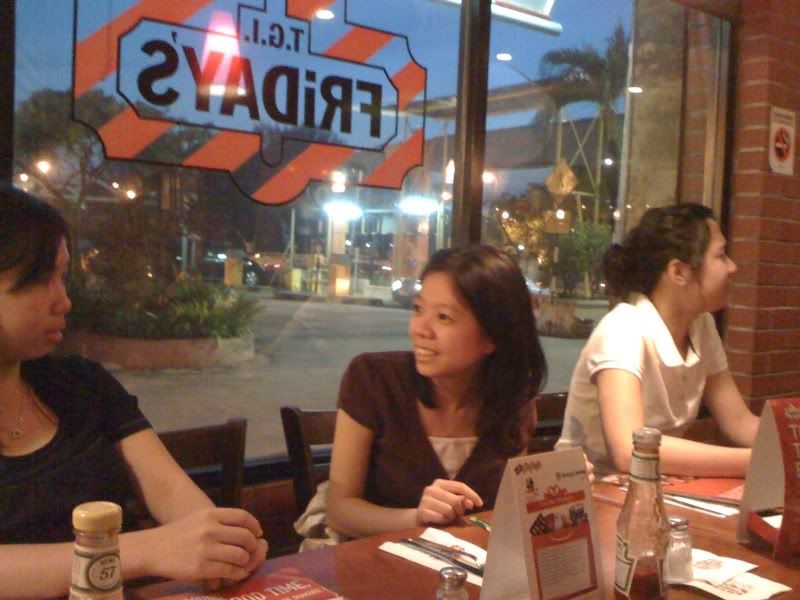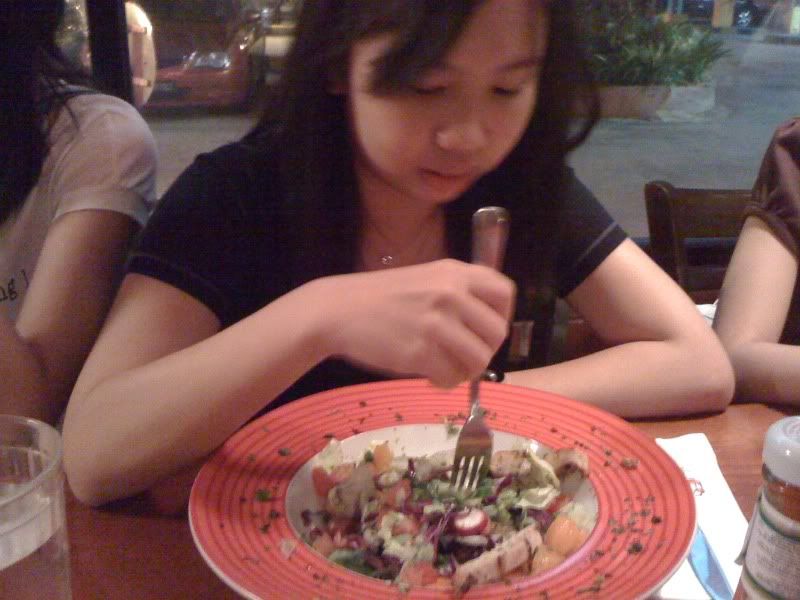 See how she fiddles with her food :O
Some proper pictures :)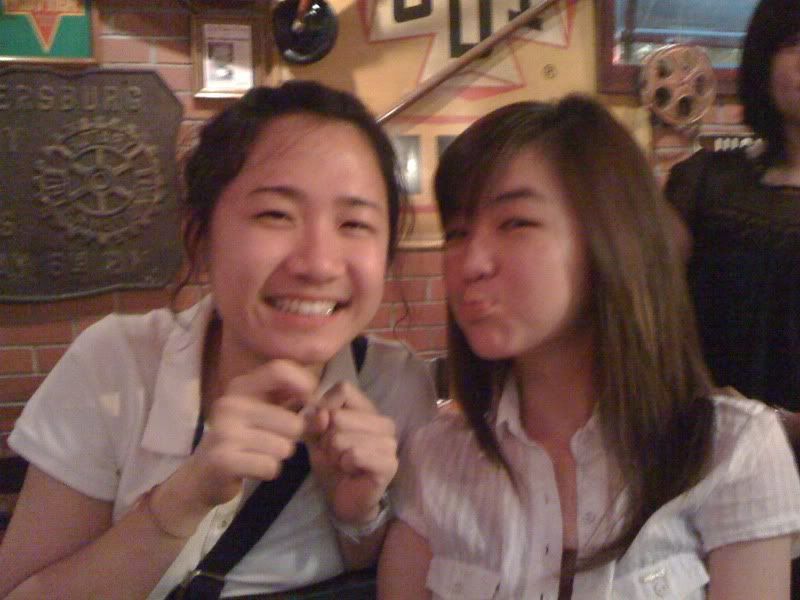 Chieng Yee <3
The Gang
Me and Yeen
One
Two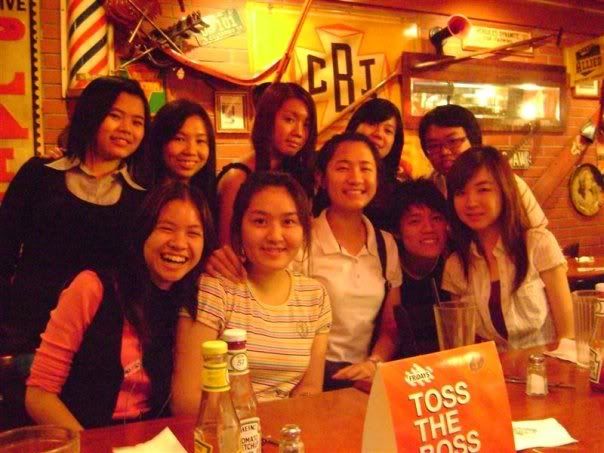 Three
Four
Five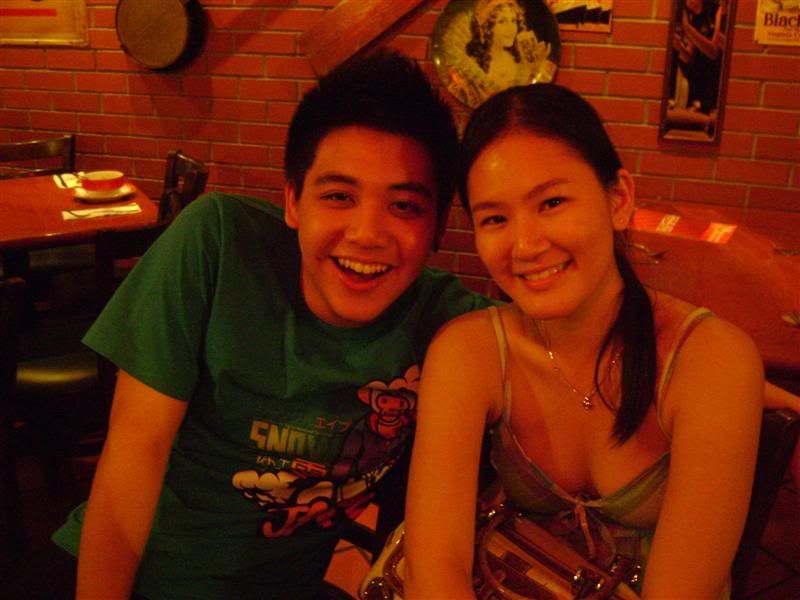 The Sweet Couple
The Award-winning Chipmunks
Every girl has their camwhore moment
Err?
Good night people, I'm missing you all already :(
It was a marvellous dinner.