Went for May's birthday get-together just now.

There were five of us, including May.
Small gang but it was fun, really fun and comfortable night.
The Food
Instead of BBQ, we had fried chicken(from al safa), Pizza (Chicken Pepperoni & Mexican Fiesta from Canadian 2 for 1), Vietnamese egg roll (from Hoagies), Spaghetti Bolognese (homemade), Baked Potato, Fruits and Jelly.
We got lazy, plus there were so much of food, so we decided to not BBQ.
And we watched 'Ghost of Girlfriend's Past'.
Fried Chicken and movie!
ugly I know lol
After the movie, watched a Taiwanese drama on 8tv then we went to May's room to chit chat.
Idk who but they look cute!
Nice Portrait!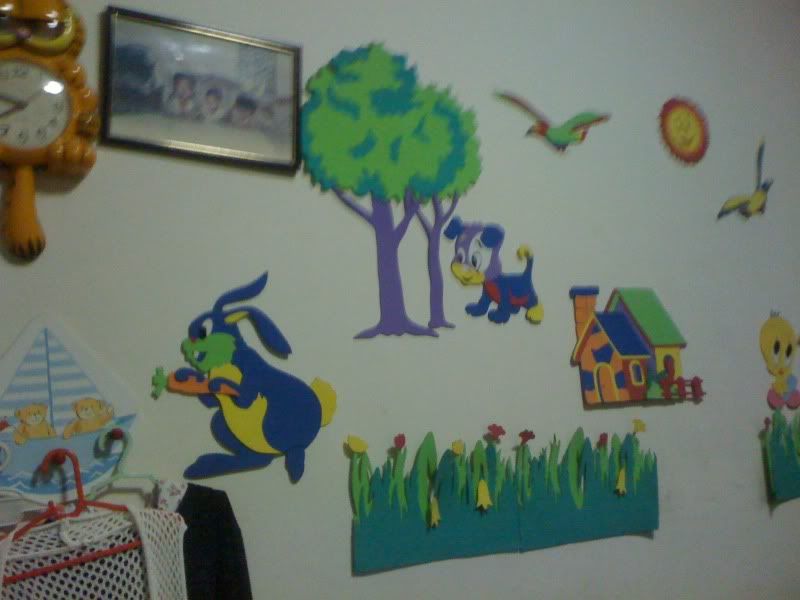 Comfy room with nice wall decoration heh!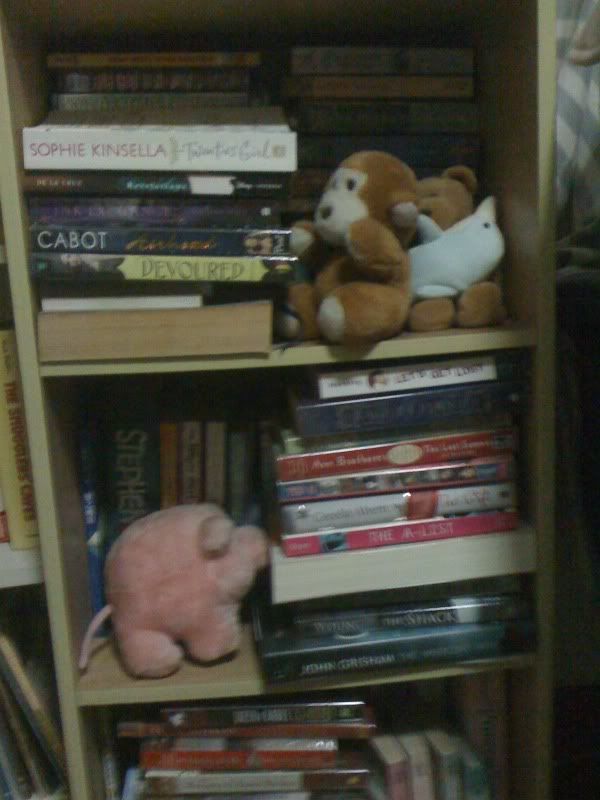 So MANY books!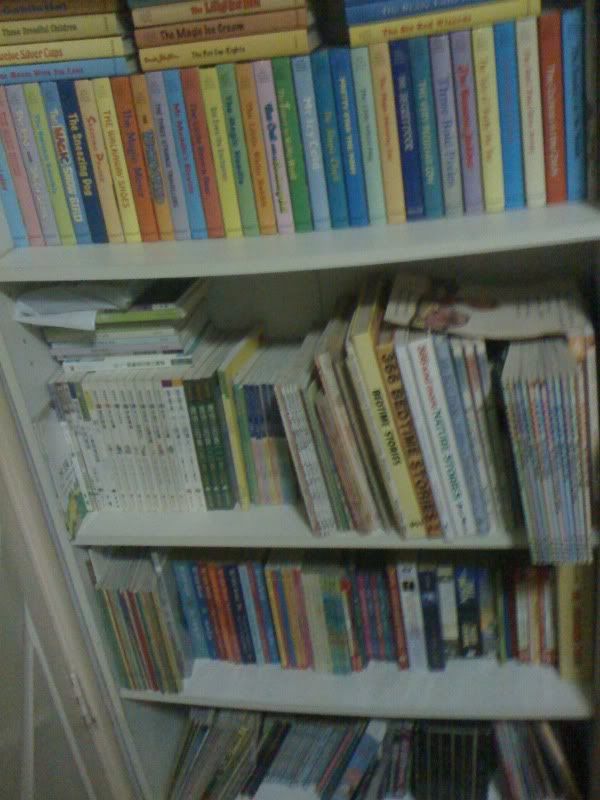 HEAVEN
Ping and Mannee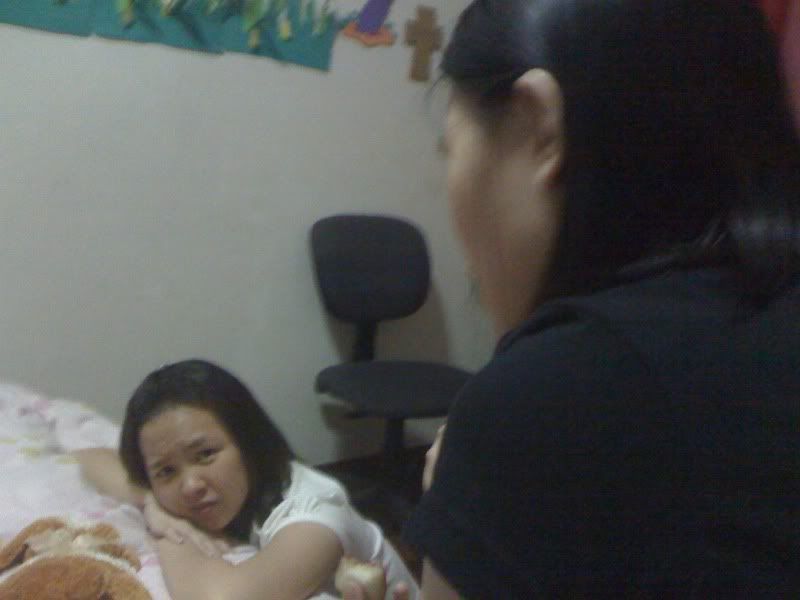 Xin Yi looking at the camera :)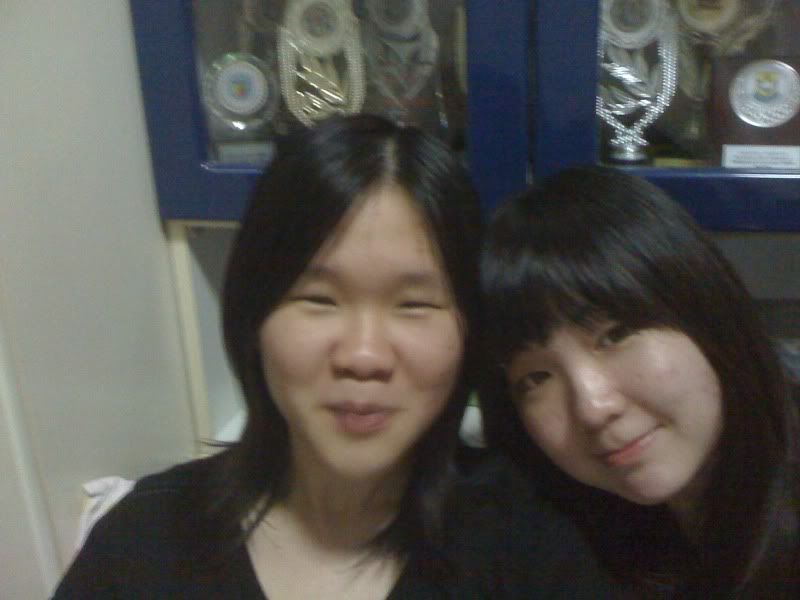 Birthday girl and me :)
Mannee left around 10 and then Xin Yi and Ping left.
I waited for a while and mind you, May's brothers still eating!
Can imagine so much of food lah.
Thanks for the meal again May!
P.S
Taylor's so BALD without the TREES!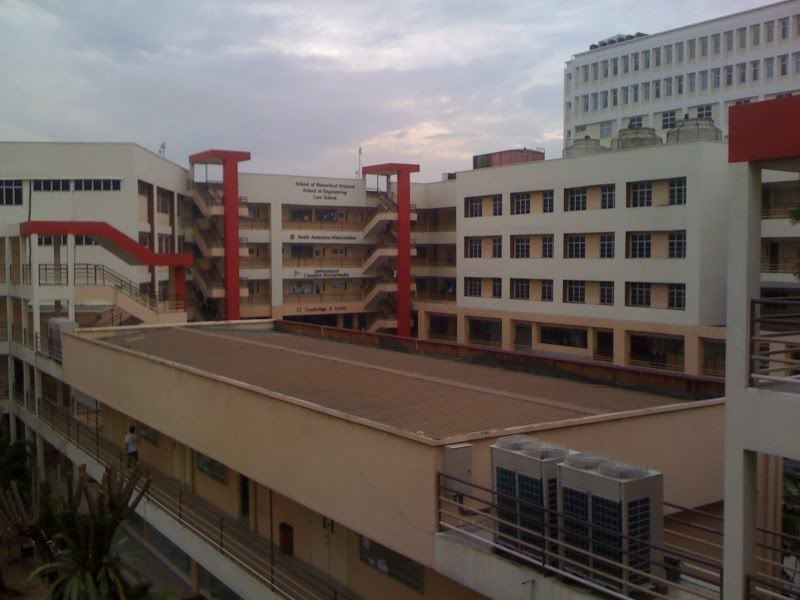 :( SO BRIGHT AND HOT!
P.P.S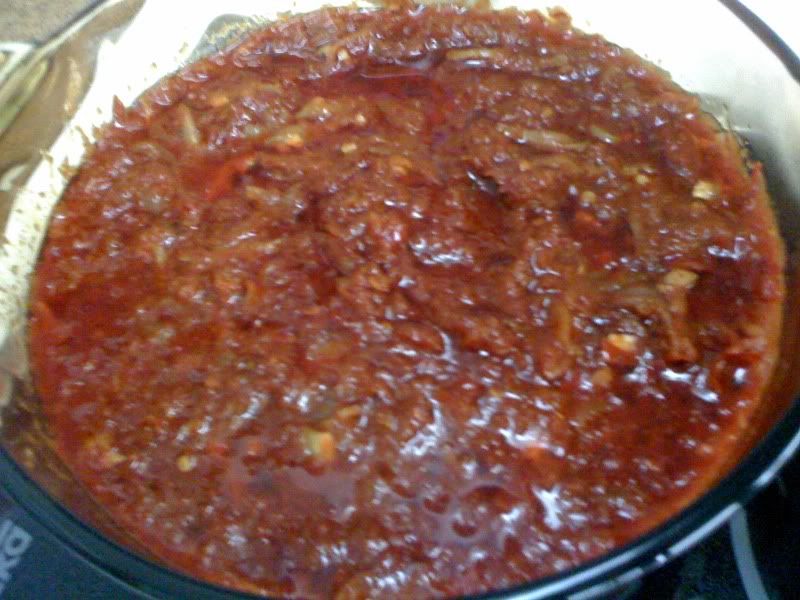 Anyone misses this sambal :)?